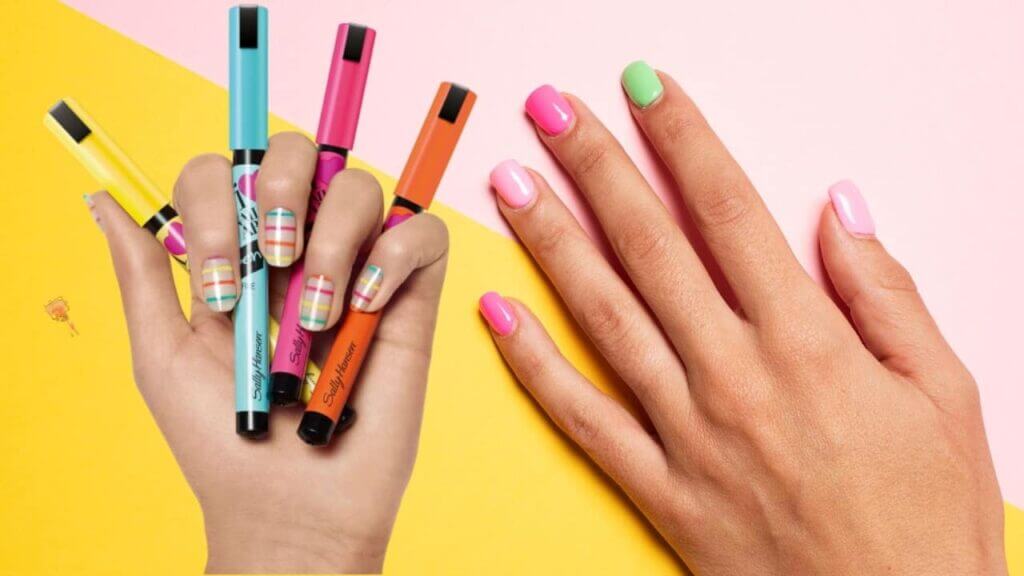 You are in the right place for a nail polish pens set. From 3D to Gel-Let, these awesome Nail Pens glow with your imagination.
Nail pens are an excellent addition to the nail art market – I don't know why they weren't considered years ago!
Nail Polish pens are available in a comprehensive variety of colors, including metallic, finishes, and nib sizes. The broader nibs are perfect for coloring the entire nail or touching up when a chip develops, while the finer nibs allow for the creation of more detailed patterns. Nail pens are great from color gradient designs like Ombre nails, intricate swirls in marble nails, pretty flowers, and even the classic French manicure.
Nail pens are beneficial to pick up and place the tiniest gemstones and diamonds for your 3D nail art. Fingers can easily damage the still-wet polish, or end up dropping the stone in the wrong place, but with a nail pen, the precise positioning is simple.
Every nail art fan needs a selection in their manicure kit.
Our 3 Best Nail Polish Pens Picks
Last update on 2022-01-24 / Affiliate links / Images from Amazon Product Advertising API
01. Sally Hansen Nail Art Pen Set
Last update on 2022-01-24 / Affiliate links / Images from Amazon Product Advertising API
This collection of five pens is simple to use for dots, fine lines, or even flower petals, and it's perfect for a fast-fill if any chips occur, thanks to the vivid, vibrant colors. The nibs are the right height, and the pen is easy to hold. There's no need for a top coat, but I went ahead and did it just to be safe, and my nails stayed looking fantastic for well over two weeks.
These pens from Sally Hansen are an awesome idea to have in your manicure kit for that special occasion. Perfect for fine details, or rapid repairs, these are definitely going on the gift list.
---
02. Sally Hansen Purple Nail Art Pens
Sale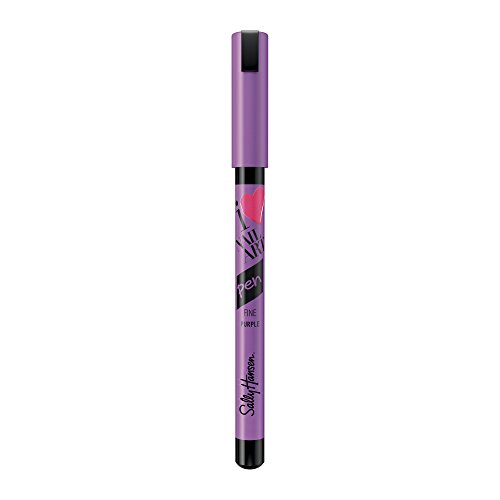 Last update on 2022-01-24 / Affiliate links / Images from Amazon Product Advertising API
I usually wouldn't feature two items that are so similar, but I couldn't resist in this case! My only concern about the Sally Hansen nail art pens was that I couldn't select the colors. I couldn't resist buying this purple separately to add to the set because I liked the way it looked. I was not at all unhappy! It's a beautiful color that's perfect for nail art, and you can finish it off with any topcoat.
I only wish it lasted longer as I can't stop using it. Fortunately, it's easy to stock up on more, and I'll add another couple of colors next time too.
Quick, precise, and vibrant in color – there's a lot to love about these nail pens. If you haven't used one before, or are looking to add to your collection, you can't go wrong.
---
03. NICOLE DIARY 5ml One Step UV Gel Pens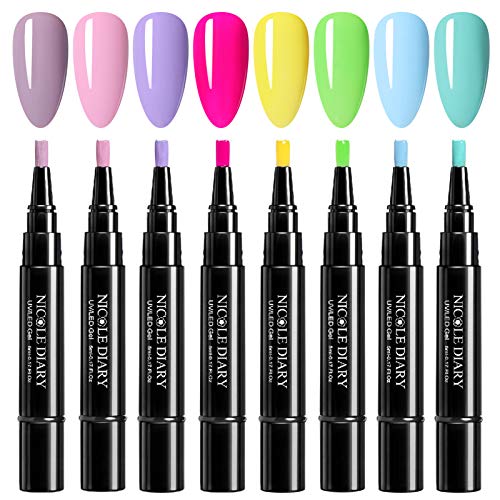 Last update on 2022-01-24 / Affiliate links / Images from Amazon Product Advertising API
This is a quick method for polishing your nails. These gel 3in 1 nail pens come in a range of cute colors and make painting your nails a breeze! You can either opt with a single color all over or it's a perfect way to try out some nail painting. There's no need for a separate base or topcoat with these 3 in 1 pen, saving you time and money.
As these are gel pens, you do need to cure them under a lamp, but as they're so long-lasting, it really was worth the wait!
For a quick, hassle-free nail polish experience, these budget-friendly pens are just what you need for a speedy manicure fix, or creating fine details within your nail art design.
We spend precious hours and studying and reviewing products to establish the web's most authoritative ranking of products. Users and counting respected our rankings and feedback of the Products.

We hope you have plenty of chances to use your new Nail polish pens.